I just knew this was going to be so much fun when Danielle called and scheduled her family's photo shoot. She said the boys were going to be all decked out in their cowboy duds. What's cuter than little cowboys?
Nothing!
It was obvious that Conner is completely comfortable in front of the camera. He even had his own ideas of how and where to pose! I could take pictures of him all day long. One picture that was a must have was with his cool shades.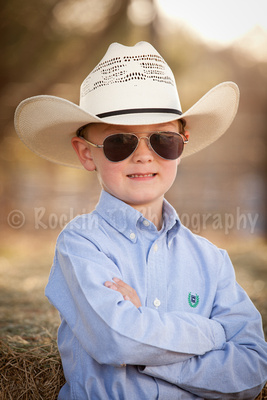 Little Cooper was the entertainment :) He is so adorable and was a perfect one year old.
I have to say that I just love it when the people I photograph have their own unique ideas for their photo shoot.
Danielle and KC had sweet boot bottoms so we got a shot of them!
And Cooper had to get in on the action and try to bite the boots! :)
This has to be one of my favorites - maybe because I raised two boys as well - it's just so cute to see them interact. Cooper is a typical little brother - looking up to his big brother. Conner is patient and caring - he's a GREAT big brother.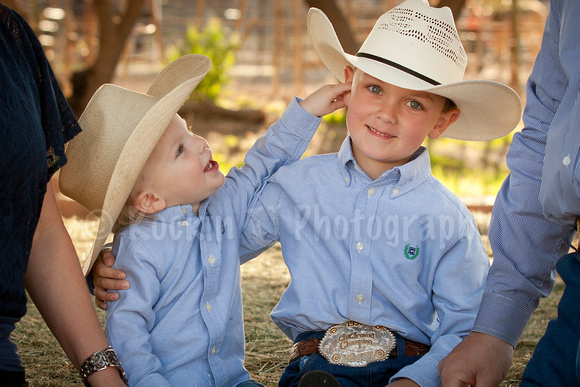 To see the full gallery of photos click here: http://rockinuphotography.zenfolio.com/birch